Private Limited Registration
Requirements
To register a private limited company, a minimum of two adult persons are required to act as Directors of the company. A private limited company must have a minimum of 2 Directors and can have a maximum of 15 directors. One of the Director of a private limited company has to be an Indian Citizen and Indian Resident. The other director(s) can be a Foreign National. Two persons are are also required to act as shareholder of a company. The shareholders can be natural persons or an artificial legal entity. Hence, a company can be owned by two corporate, which are domiciled in India or abroad.
Private Limited Company Benefits

	 1. It is flexible and has limited liability
	 2. Greater capital contribution and greater stability
	 3. Possibility to grow
Documents required for pvt ltd company
1. Basic KYC Documents of the Directors as PAN + Voter id/Passport/Driving License etc.
2. Business Address Proof-like Latest utility bill (Electric bill/Telephone bill/Gas Bill) or latest tax receipt/ownership deep of the property to be used for a registered office.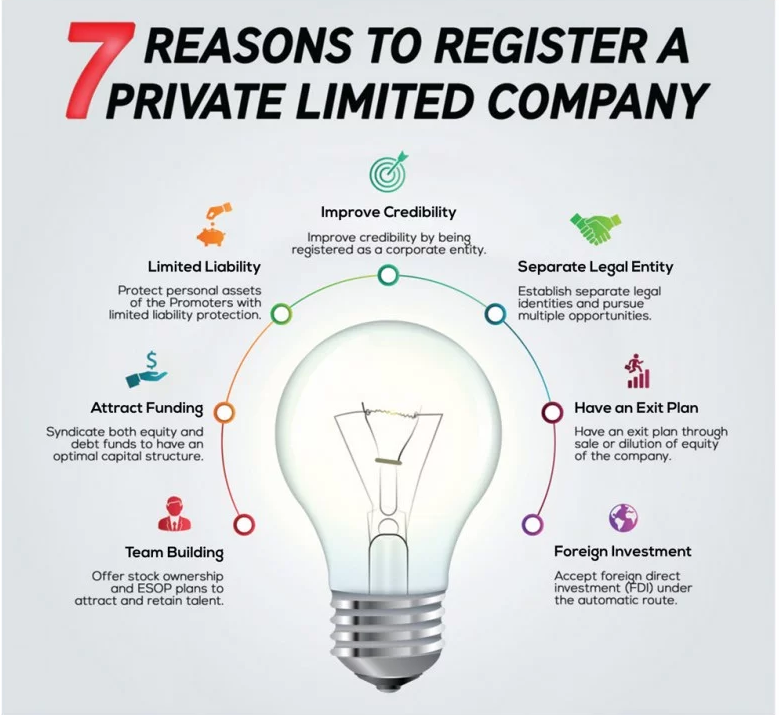 Our Services
Management System Certification